THE CURATOR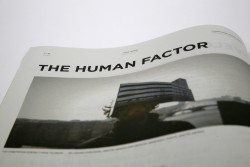 .
"Jane Rowley was the English editor of the 2012 Copenhagen Design Week newspaper. Jane came highly recommended as the person in Denmark who could give our publication an overall tone in keeping with the theme 'Think Human'. We were not disappointed. Jane wrote interviews with leading architects and designers, translated and edited texts by design experts, and copyedited a wide range of articles to give the entire publication the high quality and consistency we were looking for. Throughout the process Jane contributed with communicative skills, constructive suggestions and consummate professionalism. She comes highly recommended."
Tina Midtgaard, Architect & Curator of Copenhagen Design Week
.
THE DIRECTOR
.
"Jane Rowley not only has the academic qualifications necessary for writing quality art texts and translations, she also has a unique ability to communicate with a wide range of writers and artists.. That Jane takes the time for genuine feedback is something all the writers and graphic designers we work with appreciate, and something that ensures quality and clarity. Jane's assignments for Copenhagen Contemporary Art Center ensure that our international communication is of the highest possible standard in both style and content. Jane Rowley is a translator and editor I would never hesitate to recommend to colleagues and professionals."
Elisabeth Delin Hansen, Former Director, Copenhagen Contemporary Art Center
THE RESEARCHER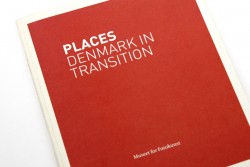 .
I have had the pleasure of working with Jane Rowley in numerous professional art contexts since 2002. She has translated exhibition catalogues, articles and publications, including The Carlsberg Foundation's major art project Denmark in Transition in 2010.
Jane's language work meets the highest professional standards. She always enters into a well-qualified dialogue about the text, and her research skills ensure the correctness of all cultural and historical references. Thanks to her ability to use the full potential of the English language Jane's translations also add to the quality of any text she works on.
Jane is by far the best translator I have worked with, and I have no hesitation in recommending her highly.
Louise Wolthers, Researcher, The Hasselblad Foundation
.
THE ARTIST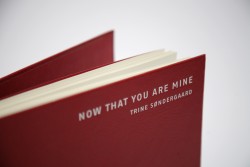 .
I have worked with Jane since my first international publication in 2002.
When I need to describe my works and art practice for an international audience it's always a relief for me to be able to rely on Jane's arts professional and language skills. With Jane I can articulate my ideas and intentions. I really appreciate the dialogue we have, Jane's sensitivity and her understanding of the artistic process. This work is, for me, an important preparation for an exhibition or book, and doing it with Jane makes me more conscious and confident to meet the world.
Like the framing and installation of images, language is an important element in how my works are presented and understood. My collaboration with Jane always results in texts of the highest quality.
Trine Søndergaard, artist